Baltimore City Nursing Homes and Medical Malpractice
Below is a list Baltimore City Nursing Homes. Our lawyers have reviewed each center, using lawsuits against these facilities, Medicare inspection reports, and other data to give consumers a better feel for which are the best nursing home and which are the worst.
Baltimore is a town of haves and have-nots. Some of the top nursings in Maryland are in Baltimore… and some of the very worst. The quality of the care ranges from stunningly good to downright criminally awful.
Listing of Baltimore City Nursing Homes Baltimore Nursing Homes Reflect Baltimore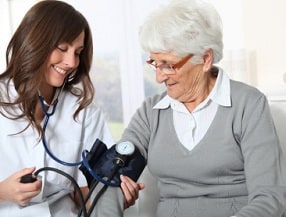 Baltimore City nursing homes mirror the city itself. Some people matter. Others do not. So there is a wide gap between the best and worst nursing homes in Baltimore. A minority of people are getting spectacular care. But too many people are forgotten in wretched facilities where there is little genuine love or concern for the residents. In fact, far too often, no one even cares enough to report the problem. Incredibly, only 1 in 14 cases of abuse of elder or vulnerable adults is reported. Put this in context for a second. There are almost 3,000 complaints of elder abuse to the Maryland Department of Aging. That means 42,000 unreported cases in Maryland every year. You can bet that the lion's share of those cases are in our urban areas where horror gets ignored in our streets and in our nursing homes.
The majority of the nursing home lawsuits filed in Baltimore City are against poorly performing senior care facilities. A nursing home that makes mistakes in one area usually makes mistakes in another. But you would be amazed at how some of the so-called "best" nursing homes make fatal mistakes. Nursing home care in Baltimore is so poor that many of the good nursing homes are only good in a relative sense. Some of the average and above average elder care homes make unbelievably stupid mistakes that get people needlessly hurt and killed.
Understanding Your Rights
When you put someone in a nursing home, you are right to expect quality living conditions and quality care. These facilities have an obligation to follow the law and provide reasonable care.
An Experienced Baltimore Lawyer for Your Claim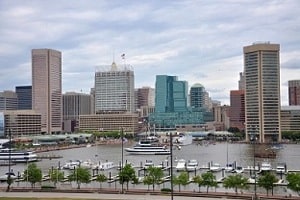 Has someone you love suffered at the hands of a negligent Baltimore home or assisted living facility? Call us today to speak to a Baltimore nursing home lawyer who can help you determine whether you might be eligible for compensation. Miller & Zois has a long history of getting results in medical malpractice and nursing home cases in Maryland, earning large verdicts and settlements. Call Miller & Zois today to speak with a nursing home attorney who can help you at (800) 553-8082, or get an online case review. Consultations are completely confidential and free. You will never pay our elder law attorneys at Miller & Zois anything no matter what unless earn money damages for you.
More Information
Look at nursing home lawsuits filed in Maryland in 2016. You will see common themes: Baltimore city, falls, bedsores (and Genesis as a defendant)
How much money can you expect in a nursing home cases? This is a perfectly appropriate question to ask. These cases are about money compensation. A lawyer cannot bring back your loved one or take away their pain. Get case value information and learn how nursing home claims are valued for settlement
Call our Baltimore nursing home attorneys right now at (800) 553-8082 or get a FREE online case review. We can help you.