Roland Park Place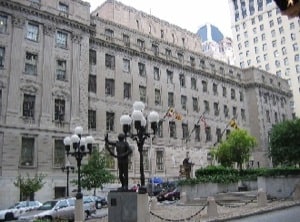 830 W 40 STREET
BALTIMORE, MD 21211
(410) 243-5800
Basic Profile:
Located in Baltimore City, Maryland
Nonprofit Corporation
Certified Beds: 71
Last Medicare Rating: 5 stars
Roland Park is one of the nicest areas of town in Baltimore. While far from perfect, Roland Park Place is one of the better nursing homes in Baltimore. Let's just say the population of nursing home lawyers in Baltimore would drop if every nursing home was like this one. According to Medicare, this facility is excellent: based on its last standard Medicare inspection, it got top 5-star ratings in three of four main Medicare categories, including five stars overall.
Roland Park Place is a nonprofit organization that provides skilled nursing are, assisted living arrangements, and care for adults with physical or cognitive disabilities. It also serves as a retirement community for persons living independently. Its maximum capacity is 71 certified beds.
The operators of this facility name five factors that constitute "The RPP Difference": prime location, its not-for-profit status; a "customized experience" for residents; "all-in-one costs" (which we take to mean one single monthly fee that covers almost everything), and the fact that Roland Park Place is "small and intimate."
This facility is small in comparison with the average Maryland or U.S. facility, having a total of only 71 beds. The average resident population in nursing homes across the U.S. is 86.2 residents; the Maryland statewide average is 107.5. The odd point here is that, at last official count, Roland Park Place had only 51 residents: it was just over two-thirds filled. How does this place have any trouble booking to capacity?
Unless there is some reason (unbeknownst to us) for the low resident count, then this point, too, works in residents' favor: it makes this facility more "small and intimate," and also could translate into more nursing staff time with each resident. According to the Medicare numbers, it does just that.
There is one other anecdotal measurement of the quality of RPP that is not really a measure of quality at all. But it just very cool. The retirement community at Roland Park - not necessarily just the nursing home - had, at last count, five people 100-years-old or over.
Roland Park Place Competitors
Before we get deeper into Roland Park Place, let's look at the competition in the area. There is a great deal of competition but few legitimate competitors to Roland Park in terms of quality.
Generous
Roland Park place got a Medicare 5-star rating for its staffing (that is, nurse staffing), and (within that category) another 5-star rating for RNs specifically.
In terms of total nurse time per resident per day, Roland Park Place is almost the same as the Maryland and U.S. averages. It is about the same on RN time per day (4 minutes more than the Maryland average) and on daily time spent by licensed practical nurses and licensed vocational nurses (3 minutes less than the Maryland average). It is on par with the state and U.S. averages on physical therapist time per resident per day. Where Roland Park place differs is on time spent by certified nursing assistants: this facility is far more generous than average. Its CNAs spend 3 hours and 50 minutes per day with residents -- almost an hour and a half above the Maryland and U.S. averages.
Medicare's category of quality measures is a statistical scoring of the types and amounts of care residents receive. If a facility has great nurse staffing, it would seem to follow that it would have great quality measures (which are the products of what nurses do for residents). In fact, that correlation doesn't happen everywhere - but apparently it does at Roland Park Place, which got a 5-star rating for quality measures.
Medicare breaks down quality measures for short-stay and long-stay residents. Among Roland Park Place's good metrics for short stay residents are its very low rate of pressure ulcers (bed sores) - only 0.7 percent of these residents acquire them - and its zero percent usage of antipsychotic meds. This facility's short-stay residents also are more likely than average to improve their functionality.
Although on par with the averages on vaccinating for flu (reaching 80 percent of short-stay residents), Roland Park Place for some reason pays less attention to the threat of pneumonia, giving preventive shots to only three in 10 of these residents (the state and national averages are about eight in 10).
Roland Park Place also has a somewhat less successful discharge rate for short-stay residents than the state and national averages (52 percent here, versus 59.3 percent for Maryland, 56.9 percent nationally). However, those former residents of this facility, once discharged, are less likely than average to be rehospitalized, and they are five to six times less likely than average to need an ER visit.
For long-stay residents, Roland Park Place was close to equal with the Maryland and U.S. averages for six of the 15 measured Medicare categories. It was better than those averages in seven other categories - with fewer urinary tract infections, fewer pressure ulcers, and fewer depressive symptoms among its long-stay residents. These residents were only about half as likely as average to report having serious pain or to need anti-anxiety meds. None of these residents were subjected to physical restraints. The quirkiest stat was for the dispensation of antipsychotic meds: Roland Park Place was a notable jump higher than the state and national averages in dispensing these drugs. Quirky is the wrong word, really. This is not a good sign. You would expect a facility like this to be providing a quality of care that allowed them to treat
Complimentary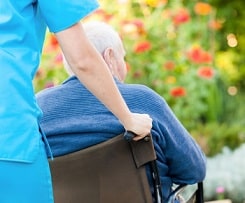 The relatively few imperfections at this facility are almost complimentary by virtue of being relatively minor.
Roland Park Place got a single 4-star Medicare rating (above average) for its health inspection. That inspection found a total of 3 deficiencies - less than half the U.S. average (7.1 deficiencies) and less than a third of the Maryland average (11.4 deficiencies). If that performance is worth only four stars, what's it take to get 5?
On fire safety, Roland Park Place again was superior to the Maryland and U.S. averages: it had only two fire safety deficiencies, versus 3.4 deficiencies on average nationally and four deficiencies on average in Maryland. Roland Park Place has had no federal fines or payment denials in the past three years.
This facility has had one complaint inspection in the past several years, this one occurring in July 2016. Medicare complaint inspections can address any number of separate complaints; this inspection addressed one. A resident was found to have a serious bruise on one arm. Investigators concluded that a staffer had caused this injury inadvertently by trying (contrary to the rules) to move the resident without the aid of a second staffer or lifting equipment. The facility responded by giving additional training to all staffers about the proper handling of such situations.
Here in part is what Roland Park Place says about itself: "Roland Park Place (RPP) is the only full-service, accredited nonprofit continuing care retirement community in Charm City and a leader in aging services for older adults and their families." (For those of you from out of town, "Charm City" refers to Baltimore.) Whenever a facility claims to be the only one that does some good thing, our radar starts blipping. Frankly, we don't know whether Roland Park Place is the only such facility - although we do know that at least one nearby facility got equally high Medicare ratings. But we will concede that whatever else Roland Park Place may be, it is much above average. Does this mean this that you will never see viable nursing home lawsuits against Roland Park Place? No. Even good nursing homes make serious mistakes that cause injury and death. But mistakes that lead to litigation are a lot less likely in a place like RPP.
Baltimore Nursing Home Lawyer
Has someone in your family suffered needlessly at the hands of a nursing home or assisted living facility that has made an error? Call our nursing home attorneys today at (800) 553-8082. Not ready to make a call? You can get a FREE no obligation online case analysis.
More Information
1Vital Statistics
Number of Beds:
71 certified beds

Beds in the nursing home that have been approved by the federal government to participate in Medicare or Medicaid.
Accepts:
Medicare

Shows if the nursing home participates in the Medicare, Medicaid, or both.
2Key Ratings
Star Rating Summary
Overall Rating
Much Above Average
Health Inspection

Medicare assigns the star rating based on a nursing home's weighted score from recent health inspections. More stars means fewer health risks

Above Average
Staffing

Medicare assigns the star rating based on the nursing home's staffing hours for Registered Nurses (RNs), Licensed Practice Nurses (LPNs), Licensed Vocational Nurses (LVNs), and Nurse aides. More stars means a better level of staffing per nursing home resident

RN Staffing
Much Above Average
Quality Measures

Medicare assigns the star rating based on data from a select set of clinical data measures. More stars means better quality of care

Much Above Average
3Key Short Stay Statistics
Description
Roland Park Place
Maryland
Average
Percent of short-stay residents who self-report moderate to severe pain
Lower percentages are better.
11.5%
10.4%
Percentage of SNF residents with pressure ulcers that are new or worsened
Lower percentages are better.
5.2%
Not Available
Percent of short-stay residents assessed and given, appropriately, the seasonal influenza vaccine
Higher percentages are better.
76.0%
85.3%
Percent of short-stay residents assessed and given, appropriately, the pneumococcal vaccine
Higher percentages are better.
40.6%
84.0%
Percentage of short-stay residents who got antipsychotic medication for the first time
Lower percentages are better.
0.0%
1.7%
4Key Long Stay Statistics
Description
Roland Park Place
Maryland
Average
Percent of long-stay residents experiencing one or more falls with major injury
Lower percentages are better.
7.5%
2.7%
Percent of long-stay residents with a urinary tract infection
Lower percentages are better.
2.2%
2.5%
Percent of long-stay residents who self-report moderate to severe pain
Lower percentages are better.
11.8%
5.4%
Percent of long-stay high-risk residents with pressure ulcers
Lower percentages are better.
7.8%
8.8%
Percent of long-stay low-risk residents who lose control of their bowels or bladder
Lower percentages are better.
74.4%
62.3%
Percent of long-stay residents who have or had a catheter inserted and left in their bladder
Lower percentages are better.
2.3%
1.7%
Percent of long-stay residents who were physically restrained
Lower percentages are better.
0.0%
0.2%
Percentage of long-stay residents whose ability to move independently worsened
Lower percentages are better.
25.4%
22.5%
Percent of long-stay residents whose need for help with daily activities has increased
Lower percentages are better.
13.4%
18.0%
Percent of long-stay residents who lose too much weight
Lower percentages are better.
5.2%
5.8%
Percent of long-stay residents who have depressive symptoms
Lower percentages are better.
0.0%
3.9%
Percentage of long-stay residents who received an antianxiety or hypnotic medication
Lower percentages are better.
7.7%
16.2%
Percent of long-stay residents assessed and given, appropriately, the seasonal influenza vaccine
Higher percentages are better.
94.2%
96.7%
Percent of long-stay residents assessed and given, appropriately, the pneumococcal vaccine
Higher percentages are better.
23.7%
94.1%
Percent of long-stay residents who received an antipsychotic medication
Lower percentages are better.
14.0%
12.4%
5Inspection Summary
Date of standard health inspection:08/31/2018
Total number of health deficiencies:5
Average number of health deficiencies in Maryland:14.9