Future Care Canton Harbor
1300 S. ELLWOOD AVENUE
BALTIMORE, MD 21224
(410) 342-6644
Basic Profile
Located in Baltimore City, Maryland
For-profit corporation
Certified beds: 142
Last Medicare rating: 4 stars
FutureCare Canton Harbor is a unit of nursing home Giant FutureCare, which operates 14 nursing home facilities in Maryland. This Baltimore facility is a for-profit entity with 142 certified beds. FutureCare Canton Harbor's range of services includes a pulmonary rehabilitation program, and rehab for orthopedic injuries, stroke, surgery, and other medical procedures. It also provides long-term care.
Our nursing home lawyers are not in the habit of praising FutureCare. We just beat them in a big case in the Maryland Court of Special Appeals, and we think a lot of FutureCare nursing homes are just plain subpar. We see over and over that subpar nursing homes get people hurt and killed.
That said, we are not talking about FutureCare, but this particular nursing home. Is this one of the best nursing homes in Baltimore? Absolutely not. But Based on the objective data, this is not a bad nursing home.
One reason is resources. FutureCare seems willing to invest in this facility by investing in staffing. Most of these big chain nursing homes are shooting for spending slightly less than the average nursing home. Not so little as to create and uproar but not enough to provide good patient care.
But iff you can measure the amount of care people receive based on the amount of time practitioners spend with them, then FutureCare Canton Harbor looks like a good bet. The are making a reasonable effort to staff the facility well. The latest standard Medicare inspection gave this facility 4 stars (above average) for staffing, and a 4-star rating overall.
This FutureCare facility was markedly generous in daily nursing time it gave each resident: over half an hour more, per day than either the Maryland or U.S. averages. This included more time with RNs (1 hour, 12 minutes, versus 59 minutes on average for Maryland, 50 minutes on average nationally); FutureCare Canton Harbor got a 4-star rating for RN staffing in particular. It also exceeded the state and national averages for resident time with LPNs and LVNs (licensed practical nurses, licensed vocational nurses) and physical therapists, and it was on par with the Maryland and U.S. averages for resident time with certified nursing assistants.
FutureCare Canton Harbor Competitors
Before we did deeper into this nursing home, let's look for a moment at the competitors. There are many nursing homes in Baltimore City, but they are not congregated in this area of town. Here are a few large competitors
Riverview Rehabilitation & Health Care Center: This huge 238-bed Essex nursing home did okay in its last standard Medicare health inspection, but otherwise it is an underachiever. It got 1-star ratings for quality measures and for staffing (unusually poor), and if not for its 4-star health inspection, it probably would not have gotten as high as its 2-star rating overall. Riverview is a five-mile drive on Eastern Avenue from Canton Harbor
Heritage Center: If this were the Kentucky Derby, FutureCare Canton Harbor would beat this Baltimore facility by about a full length. FutureCare and Heritage Center are even on quality measures, but FutureCare wins on staffing, the health inspection, and the overall Medicare rating (4 stars, versus two stars for Heritage Center). This 177-bed Dundalk nursing home is a 3.2-mile drive on O'Donnell Street and German Hill Road.
Average or Better
All that care time earned this facility only a 3-star (average) rating for quality measures, which are numerical gauges of the results of that care. Yet within that 3-star rating, FutureCare Canton Harbor had some very good metrics.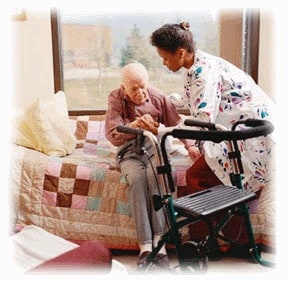 Its results for short-stay residents were very close, overall, to the Maryland and national averages. On the plus side, FutureCare Canton Harbor had an excellent record on prevention of pressure ulcers (bed sores), with a very small incidence rate of 0.3 percent (versus 1.3 percent for Maryland, 1.2 percent nationally). This is a really good sign for patient care that belies that 3-star rating.
On the minus side, this facility's short-stay residents were more apt than average to report having moderate to severe pain. This is a big deal too, right? One of a nursing home's most important duties is to keep its residents comfortable. In most other measured categories, however, FutureCare Canton Harbor's stats were close to comparable with the Maryland and U.S. averages, often falling right in between the two.
This FutureCare facility actually got better scores for long-stay residents than for short-stay residents - beating the Maryland and U.S. averages in 8 of 15 measured categories. Here is a case of "less is more": this facility's long-stay residents were less likely to suffer from falls with injury, urinary tract infections, pressure ulcers, incontinence, ongoing catheterization, serious weight loss, or anxiety. They were entirely unlikely to be subject to physical restraints: there was zero usage of restraints here.
The one big negative for this facility's long-stay residents was on rates of depression: FutureCare Canton Harbor's 16.5 percent depression rate was over three times higher than the Maryland and U.S. averages (4.7 percent and 5.4 percent, respectively).
Mostly Middle
Other standard Medicare ratings placed FutureCare Canton Harbor mostly in the middle rank of U.S. nursing homes, not that the middle is a great place to be given the putrid nursing home care in this country. Its last standard health inspection, in August 2015, turned up a total of 10 deficiencies: higher than the national average (7.1 deficiencies) but a bit better than the Maryland average (11.4 deficiencies). (Notably, however, 5 of this facility's ten deficiencies were in the category of quality care.)
FutureCare Canton Harbor fared less well in terms of fire safety: its total of 7 fire safety deficiencies was about the same as the Maryland and U.S. averages -- combined (4.0 for Maryland, 3.4 for the U.S.).
Canton Harbor has had one recent complaint inspection. This special inspection investigated a single complaint that the facility failed to give three different meds to one resident (or, perhaps, staffers did give the meds but failed to record doing so). Either way, this was a mistake found during an inspection which makes you worry it is a regular occurrence. Stating the obvious: giving and documenting the appropriate medication is a big deal.
Baltimore Nursing Home Lawyer
Do you have a possible nursing home lawsuit against this Canton nursing home or any other senior care facility in Baltimore? Call our nursing home attorneys at Miller & Zois today at (800) 553-8082 or get a FREE no obligation case review. We can counsel you and your family on your options for a settlement or a lawsuit and how to get the compensation and justice you deserve for the unnecessary harm that has been done to someone you love.
More Information
Miller & Zois' big appellate win against FutureCare in a wrongful death case
Our lawyers conduct a similar analysis of each nursing homes in Maryland
Get answers to your nursing home claim questions
Examples of nursing home settlements and verdicts
Valuing your potential lawsuit. Learn about how nursing home neglect and abuse claims are evaluated by attorneys, insurance companies, and juries. We explain why so few nursing home lawsuits ever see a jury because these cases almost invariably settle before trial.
Call our elder care abuse and neglect lawyers today at (800) 553-8082 or get a free online case review if you believe you may have a potential nursing home neglect or abuse lawsuit in Maryland.
1Vital Statistics
Number of Beds:
160 certified beds

Beds in the nursing home that have been approved by the federal government to participate in Medicare or Medicaid.
Accepts:
Medicare and Medicaid

Shows if the nursing home participates in the Medicare, Medicaid, or both.
2Key Ratings
Star Rating Summary
Overall Rating
Below Average
Health Inspection

Medicare assigns the star rating based on a nursing home's weighted score from recent health inspections. More stars means fewer health risks

Much Below Average
Staffing

Medicare assigns the star rating based on the nursing home's staffing hours for Registered Nurses (RNs), Licensed Practice Nurses (LPNs), Licensed Vocational Nurses (LVNs), and Nurse aides. More stars means a better level of staffing per nursing home resident

Above Average
RN Staffing
Average
Quality Measures

Medicare assigns the star rating based on data from a select set of clinical data measures. More stars means better quality of care

Much Above Average
3Key Short Stay Statistics
Description
Future Care Canton Harbor
Maryland
Average
Percent of short-stay residents who self-report moderate to severe pain
Lower percentages are better.
25.8%
10.4%
Percentage of SNF residents with pressure ulcers that are new or worsened
Lower percentages are better.
0.7%
Not Available
Percent of short-stay residents assessed and given, appropriately, the seasonal influenza vaccine
Higher percentages are better.
82.5%
85.3%
Percent of short-stay residents assessed and given, appropriately, the pneumococcal vaccine
Higher percentages are better.
86.7%
84.0%
Percentage of short-stay residents who got antipsychotic medication for the first time
Lower percentages are better.
2.2%
1.7%
4Key Long Stay Statistics
Description
Future Care Canton Harbor
Maryland
Average
Percent of long-stay residents experiencing one or more falls with major injury
Lower percentages are better.
1.8%
2.7%
Percent of long-stay residents with a urinary tract infection
Lower percentages are better.
1.8%
2.5%
Percent of long-stay residents who self-report moderate to severe pain
Lower percentages are better.
17.8%
5.4%
Percent of long-stay high-risk residents with pressure ulcers
Lower percentages are better.
9.1%
8.8%
Percent of long-stay low-risk residents who lose control of their bowels or bladder
Lower percentages are better.
54.8%
62.3%
Percent of long-stay residents who have or had a catheter inserted and left in their bladder
Lower percentages are better.
4.1%
1.7%
Percent of long-stay residents who were physically restrained
Lower percentages are better.
0.0%
0.2%
Percentage of long-stay residents whose ability to move independently worsened
Lower percentages are better.
26.6%
22.5%
Percent of long-stay residents whose need for help with daily activities has increased
Lower percentages are better.
18.5%
18.0%
Percent of long-stay residents who lose too much weight
Lower percentages are better.
2.2%
5.8%
Percent of long-stay residents who have depressive symptoms
Lower percentages are better.
10.6%
3.9%
Percentage of long-stay residents who received an antianxiety or hypnotic medication
Lower percentages are better.
8.6%
16.2%
Percent of long-stay residents assessed and given, appropriately, the seasonal influenza vaccine
Higher percentages are better.
100.0%
96.7%
Percent of long-stay residents assessed and given, appropriately, the pneumococcal vaccine
Higher percentages are better.
98.0%
94.1%
Percent of long-stay residents who received an antipsychotic medication
Lower percentages are better.
7.2%
12.4%
5Inspection Summary
Date of standard health inspection:09/22/2017
Total number of health deficiencies:7
Average number of health deficiencies in Maryland:14.9