Medstar Southern Maryland Hospital Center
7503 SURRATTS ROAD
CLINTON, MD 20735
(301) 868-8000
Basic Profile:
Located in Prince George's County, Maryland
Nonprofit corporation
Certified beds: 24
Last Medicare rating: 5 stars
MedStar Southern Maryland Hospital Center, located in Clinton, is a nonprofit corporation operating 24 certified beds. This short-term care facility offers primary care, urgent care, outpatient rehabilitation, lab and radiology services, and specialists in cardiology, women's health, orthopedics, and sports medicine.
MedStar Southern Maryland Hospital Center ("MedStar") has 24 certified beds, and at last count, had 24 residents. That is small. The average nursing home across the country has about 86 residents. The average home in Maryland has about 107.
This MedStar facility is not simply a nursing home, but a hospital center, equipped to provide primary care and urgent care (which we take to mean ER services). This is not a typical nursing home. Whatever it is, it's extremely good - with an overall 5-star rating from Medicare, plus 5-star ratings in two other main categories. Could you have a nursing home lawsuit against this facility? Absolutely. We see viable lawsuits against great nursing homes all of the time. But, more often than not, it is the poorly rated nursing homes that do the most damage.
MedStar is a unit of MedStar Health, which calls itself "a not-for-profit healthcare organization [that] operates more than 120 entities, including ten hospitals in the Baltimore-Washington metropolitan area…." MedStar Health has owned 100 percent of this facility since 2012. We complain about a lot of these hospitals. But this nursing home looks pretty darn good if this Medicare report is accurate.
Nursing Home Competition in Area
Before we dig deeper into this facility, let's look at some of the choices seniors have in the area.
FutureCare Pineview: FutureCare Pineview is guilty of being merely average. MedStar gets the top overall rating of 5 stars; FutureCare Pineview gets three stars. Hard to imagine anyone taking this FutureCare facility over a hospital-based nursing home with this level of quality if they choice is available.
Clinton Nursing & Rehabilitation Center: The MedStar facility in Clinton clobbers its three nearest-located Clinton competitors, very much including this one. Clinton Nursing & Rehab somehow managed to match MedStar on quality measures (both got Medicare's 4-star rating) but forget the rest: MedStar wins the overall rating, five stars to 1 star.
Bradford Oaks Center: Even Clinton Nursing & Rehab outscores this Clinton facility, which is pretty bad. MedStar outscored Bradford Oaks in each of the four main Medicare categories, including five stars to 1 star overall. There's no comparison.
Recent Medstar Southern Maryland Hospital Lawsuits
January 9, 2019: Rose v. Medstar Southern Maryland Hospital - An elderly patient suffered hypoxic respiratory failure and subsequently required intubation and extensive rehab after doctors prescribed and administered narcotics in too short intervals with excessive dosages. She still has not been able to recover.
March 11, 2019: Hawes v. Medstar Southern Maryland Hospital - A wrongful death case is filed after a neurosurgery patient dies from a hematoma due to failure to diagnose and treat his shortness of breath while in recovery. There was no assessment of his surgical site, vital signs, or respiratory status.
May 1, 2019: Kelly v. Medstar Southern Maryland Hospital - This case involves a wrongful death claim that was filed in Prince George's County on behalf of a woman who died from sepsis that developed after an abscess was not properly treated.
Quality Inspection Reports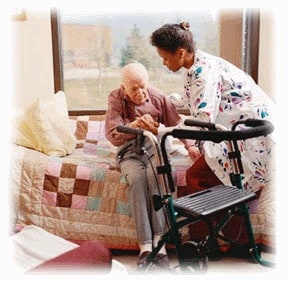 The last standard health inspection of this MedStar facility, in March, 2015, turned up a grand total of two deficiencies: one for resident assessment and one for administration. That is, it had no deficiencies related to quality care, nutrition, or the other five categories affecting residents' health. This facility has had no Medicare complaint inspections since at least November 2015. Nor has it had any federal fines or payment denials in the last three years.
A facility that offers sports medicine, among other things, is not your typical nursing home. This MedStar facility caters to hospital patients who need temporary care, such as rehabilitation, as opposed to long-term care, such as treatment for chronic illnesses or Alzheimer's.
So Medicare's quality measures - stats that show the type and amount of care residents receive - apply only to MedStar's short-stay residents. That abbreviated numerical record presents a curious picture of this facility.
On the one hand, the amount of moderate to severe pain reported by residents here was staggeringly high: 49.5 percent, versus the Maryland and U.S. averages of 13.8 percent and 16.4 percent, respectively. We have yet to see another nursing facility in which half the residents were in serious pain.
On the other hand, a very high 83.5 percent of residents here experienced improvement in functionality - a big jump above the state and national averages (64.6 percent and 63.3 percent, respectively). Combined, these two stats (pain and functionality) suggest that MedStar takes in a lot of people who are hurting, and helps restore them to what they were able to do before. That sounds a lot to us like sports medicine, but it also could apply, say, to someone recovering from orthopedic surgery.
The rest of MedStar's quality-measure stats are about even with the Maryland and U.S. averages in four categories, better on giving flu and pneumonia shots. No MedStar resident (or maybe the term should be temporary resident) received antipsychotic meds, which Medicare scores as a plus.
Because Medicare's main criterion for rating facilities' staffing is the amount of time each resident gets with a nursing staffer each day, then Medicare was darn right to give MedStar a top 5-star rating in this category.
MedStar exceeded the Maryland and U.S. averages in all five measured categories of nurse-time-per-resident-per-day. Residents at Maryland or all U.S. nursing homes get an average of fewer than two hours a day with nursing staff. At MedStar, residents got over three and a half hours altogether. They got over twice as much daily time with RNs: about two hours, versus less than one hour in all state and national homes on average. (MedStar also picked up a 5-star rating for the RN category.)
MedStar also gave its residents more minutes per day with CMAs (certified nursing specialists) and physical therapists, and it was way ahead of the state and U.S. averages in providing residents with care from LPNs and LVNs (licensed practical nurses, licensed vocational nurses). At least according to the dry Medicare numbers, residents at this facility got a lot of nursing attention.
4 Stars For Staffing
So how did this MedStar facility wind up with a mere four stars (above average) for quality measures, which reflect the level of nurse staffing?
We consider that another nursing home in the area, ManorCare Health Services - Adelphi, got abysmal Medicare scores in general (2 stars for staffing and overall; 1 star for the health inspection), but it beat this MedStar facility on quality measures, five stars to 4 stars. How could this happen? These hospital-based nursing home just tend to be better than other nursing homes.
MedStar in Clinton is not for everyone - it can't be, because it's too small - but it appears to do very well for those who need what it has to offer.
Prince George's County Nursing Home Lawyer
Has a ManorCare nursing home made a mistake with someone you love that ended in an awful tragedy? We can guide you through the Prince George's County's legal system, give you all your legal options, and fight for justice and compensation that you and your family deserve. Our legal system and a Prince George's County jury will hold a nursing home accountable if the facility does not make the settlement offer that justice demands. Call our nursing home attorneys at Miller & Zois today at (800) 553-8082 or get a FREE no obligation case evaluation and review.
More Information
Get the same detailed look at other Maryland nursing home facilities.
Information about UTI, fall and bedsore lawsuits which are the most common nursing home claims our lawyer see.
Call our nursing home attorneys today at (800) 553-8082 or get a FREE confidential and case evaluation online. Our attorneys will help you better appreciate your settlement and litigation options and assist you in charting a clear path to maximizing the trial or settlement value of your claim.
1
Vital Statistics
Number of Beds:
24 certified beds

Beds in the nursing home that have been approved by the federal government to participate in Medicare or Medicaid.
Accepts:
Medicare and Medicaid

Shows if the nursing home participates in the Medicare, Medicaid, or both.
2
Key Ratings
Star Rating Summary
Overall Rating
Much Above Average
Health Inspection

A rating of 1 to 5 stars based on the nursing home's health inspection results. More stars are better.

Much Above Average
Staffing

A rating of 1 to 5 stars based on the nursing home's staffing hours for Registered Nurses (RNs), Licensed Practical Nurses (LPNs), Licensed Vocational Nurses (LVNs), and Certified Nursing Assistants (CNAs). More stars are better.

Much Above Average
RN Staffing

A rating of 1 to 5 stars based on the amount of time Registered Nurses (RNs) spend with residents as reported by the nursing home. More stars are better.

Much Above Average
Quality Measures

A rating of 1 to 5 stars based on resident assessment data that show how well the nursing home cares for residents' needs. More stars are better.

Much Above Average
3
Key Short Stay Statistics
Description
Medstar Southern Maryland Hospital Center
MD
Average
Percent of short-stay residents who self-report moderate to severe pain.
Lower percentages are better.
50.7%
14.2%
Percent of short-stay residents with pressure ulcers that are new or worsened.
Lower percentages are better.
1.6%
1.3%
Percent of short-stay residents assessed and given, appropriately, the seasonal influenza vaccine.
Higher percentages are better.
96.0%
82.5%
Percent of short-stay residents assessed and given, appropriately, the pneumococcal vaccine.
Higher percentages are better.
92.1%
81.2%
Percent of short-stay residents who newly received an antipsychotic medication.
Lower percentages are better.
0.0%
2.2%
4
Key Long Stay Statistics
Description
Medstar Southern Maryland Hospital Center
MD
Average
Percentage of long-stay residents experiencing one or more falls with major injury.
Lower percentages are better.
NOT AVAILABLE
2.9%
Percentage of long-stay residents with a urinary tract infection.
Lower percentages are better.
NOT AVAILABLE
4.5%
Percentage of long-stay residents who self-report moderate to severe pain.
Lower percentages are better.
NOT AVAILABLE
6.4%
Percentage of long-stay high-risk residents with pressure ulcers.
Lower percentages are better.
NOT AVAILABLE
6.8%
Percentage of long-stay low-risk residents who lose control of their bowels or bladder.
Lower percentages are better.
NOT AVAILABLE
58.0%
Percentage of long-stay residents who have/had a catheter inserted and left in their bladder.
Lower percentages are better.
NOT AVAILABLE
2.5%
Percentage of long-stay residents who were physically restrained.
Lower percentages are better.
NOT AVAILABLE
0.6%
Percentage of long-stay residents whose ability to move independently worsened.
Lower percentages are better.
NOT AVAILABLE
22.3%
Percentage of long-stay residents whose need for help with daily activities has increased.
Lower percentages are better.
NOT AVAILABLE
18.7%
Percentage of long-stay residents who lose too much weight.
Lower percentages are better.
NOT AVAILABLE
6.3%
Percentage of long-stay residents who have depressive symptoms.
Lower percentages are better.
NOT AVAILABLE
4.8%
Percentage of long-stay residents who received an antianxiety or hypnotic medication.
Lower percentages are better.
NOT AVAILABLE
18.3%
Percentage of long-stay residents assessed and given, appropriately, the seasonal influenza vaccine.
Higher percentages are better.
NOT AVAILABLE
95.0%
Percentage of long-stay residents assessed and given, appropriately, the pneumococcal vaccine.
Higher percentages are better.
NOT AVAILABLE
92.2%
Percentage of long-stay residents who received an antipsychotic medication.
Lower percentages are better.
NOT AVAILABLE
14.1%
5
Inspection Summary
Date of standard health inspection: 03/12/2015
Total number of health deficiencies: 2
Average number of health deficiencies in MD: 11.0