2016 Hospital Bed Sore Lawsuit | Maryland and Baltimore Washington
Gallagher v. Baltimore Washington Medical Center, et. al (filed January 7, 2016)
JurisdictionDefendants
Baltimore Washington Medical Center
University of Maryland Medical System Corporation
University of Maryland Medical Center, LLC
University of Maryland Orthopedic and Rehabilitation Institute
Hospitals
Baltimore Washington Medical Center
University of Maryland Medical System Corporation
Summary Of Plaintiff's Allegations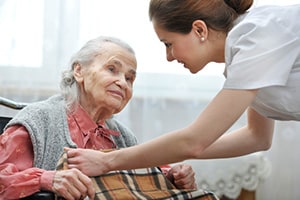 This is a hospital bed sore case. Plaintiff arrives at Baltimore Washington Medical Center ("BWMC") complaining of severe stomach pain, diarrhea, and vomiting. BWMC diagnoses Plaintiff with acute pancreatitis. (Later in 2016, Miller & Zois won a $1.5 million verdict for our client in an informed consent case where the victim's injures were acute pancreatitis.)
Five days later, Plaintiff is transferred to University of Maryland Medical Center ("UMMC") due to his worsening condition. At UMMC, Plaintiff undergoes surgery and receives treatment. As a result of the negligent care Plaintiff received from BWMC and/or UMMC, Plaintiff develops a bed sore ulcer on his lower back and upper buttocks area.
A bed sore is an area of destruction of the skin resulting in the ulceration of skin and supporting tissues because they are deprived of adequate blood supply by prolonged pressure. Patients who are relatively immobile, like we can assume this man was, are especially vulnerable to bed sores, as they are unable to change positions in their hospital bed themselves.
What can a hospital do? Preventive care is key. Preventative measures that a hospital can take include special mattresses and frequent, regular changing of the patient's position to avoid prolonged pressure on one area.
Plaintiff is discharged from UMMC with a Stage II bed sore and is transferred to University of Maryland Orthopedic and Rehabilitation Institute. Plaintiff is transferred back to UMMC just eleven days later, where he remains for approximately five months.
Over the course of five months, Plaintiff's condition continues to worsen. His ulcer progresses to Stage III or IV and becomes infected. In addition, Plaintiff will likely require future medical treatment, including surgery.
Plaintiff and his wife, residents of Pasadena, Maryland, filed a lawsuit in Baltimore City alleging that BWMC and/or UMMC were negligent in failing to prevent the ulcer from forming on Plaintiff's body and in failing to provide adequate treatment to the ulcer once it had formed. If a hospital does not regularly assess the condition of a patient's skin and take reasonable steps to prevent the development of a pressure sore, the risk of an uncontrollable bed sore is very high. Plaintiff contends that his injuries, pain and suffering, loss of enjoyment of life, medical treatment, repeated hospitalizations, and medical expenses are the result of BWMC and/or UMMC's negligence. Plaintiff and his wife also filed a loss of consortium claim against the same Defendants.
This case was filed just before the statute of limitations expired and without an expert report.
Negligence
Failure to recognize risk for the development of pressure ulcers
Failure to prevent pressure ulcers
Failure to prevent progression and worsening of pressure ulcers once formed
Specific Counts Pled
Negligence
Loss of Consortium
If you or a loved one has been harmed by a medical mistake by a doctor or hospital, we can help you. Our law firm has a history of getting large verdicts and settlements in medical malpractice cases for our clients. Call us today at (800) 553-8082 or get a free online case review. There is no cost or obligation to learn about your options and the best path forward to receive compensation for what you have endured.
More Malpractice Claim Information