Hartley Hall Nursing and Rehabilitation
1006 MARKET STREET
POCOMOKE CITY, MD 21851
(410) 957-2252
Harley Hall Nursing and Rehabilitation is located in a small town in Pokomoke, outside of Salisbury on Maryland's Eastern Shore. This is a non-profit nursing home that has been caring for nursing home patients for over 60 years. But this nursing home needs to improve.
Hartley Hall pledges to help residents maintain their "highest level of function," but the numbers don't necessarily back up the promise. Though this facility is smaller than average, its care-per-resident ratios are weak. There may be reasons why Hartley's overall Medicare rating is at the bottom: one of five stars.
Smaller, Not Better
At 68 residents (U.S. Department of Medicare; September 2016 statistics), this Maryland nonprofit facility's population is markedly smaller than the state average headcount (107.5) as well as the national average (86.2).
Sometimes, there is an inverse relationship between the size of a nursing home and the quality of that nursing home. Our nursing home lawyers see more lawsuits and more troubling inspection reports from larger nursing homes. The conclusion from this is that the smaller nursing homes sometimes seem to be run better than larger facilities.
But being smaller (total of 73 beds in this case) does not necessarily mean being better-run. In 2014, Hartley Hall paid $230,895 in federal fines for infractions, which is a lot of money and not a common occurrence. A complaint inspection in 2015 turned up 13 health deficiencies - higher than for the state as a whole (10.6) and nearly double the U.S. average (7). For the category of health inspections, Hartley Hall's latest rating is the lowest: one of five stars.
Red Flags
Hartley Hall earns a Medicare rating of average on staffing. But here again, there are red flags. The amount of time a resident sees a registered nurse each day is about 36 minutes - well below the Maryland state average (59 minutes) and the national average (51 minutes). Similarly, the time per patient per day spent by certified nursing assistants and physical therapists is less than the state and national averages. This is noteworthy, since the relatively small resident population should allow nursing staff to spend more time with each resident.
On quality measurements, Hartley Hall does score well: four stars, or "above average." Short-stay residents are less likely than average to be rehospitalized after leaving Hartley Hall. (Staying out of the hospital, by and large, is a good thing.) This facility is about even with state and national averages for the percentage of short-stay residents who were successfully discharged to the community. On the incidence of bed sores (an indicator of the amount of attention residents are receiving), Hartley Hall is significantly better than state and national averages for short-stay residents.
However, Hartley Hall is well below the state and national averages regarding the percentage of short-term residents who experienced improvements in function: 41.2 percent for Hartley Hall, versus 64.8 percent for Maryland and 63.3 percent nationally. This point calls into question the facility's "highest level of function" claim. Hartley Hall also is well below state and national averages for dispensing key immunizations (influenza, pneumonia) to these residents.
Good Marks on Long-Stayers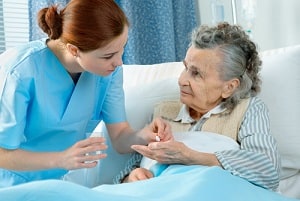 As for its long-stay residents, Hartley Hall has a number of positive stats to its credit: this facility is better than average on preventing falls and pressure ulcers, and in managing urinary incontinence issues. Hartley Hall scores significantly better than state and national averages for helping long-term residents maintain their mobility, and their independence in conducting daily activities. Hartley uses no physical restraints on its residents.
One point of potential concern is that long-stay residents show signs of depression far more than the state or national averages (16 percent for Hartley Hall, 4.8 percent for Maryland, 5.4 percent nationally). On the other hand, Hartley is well below the state and national averages in terms of administering antianxiety or hypnotic medications - a positive point, if it means that Hartley Hall residents do not require as much.
History of Lawsuits and Settlements
We do not have any information on lawsuits, settlements or verdicts involving Hartley Hall's nursing home.
More Information
1Vital Statistics
Number of Beds:
73 certified beds

Beds in the nursing home that have been approved by the federal government to participate in Medicare or Medicaid.
Accepts:
Medicare and Medicaid

Shows if the nursing home participates in the Medicare, Medicaid, or both.
2Key Ratings
Star Rating Summary
Overall Rating
Below Average
Health Inspection

Medicare assigns the star rating based on a nursing home's weighted score from recent health inspections. More stars means fewer health risks

Below Average
Staffing

Medicare assigns the star rating based on the nursing home's staffing hours for Registered Nurses (RNs), Licensed Practice Nurses (LPNs), Licensed Vocational Nurses (LVNs), and Nurse aides. More stars means a better level of staffing per nursing home resident

Average
RN Staffing
Much Below Average
Quality Measures

Medicare assigns the star rating based on data from a select set of clinical data measures. More stars means better quality of care

Above Average
3Key Short Stay Statistics
Description
Peak Healthcare At Hartley
Maryland
Average
Percent of short-stay residents who self-report moderate to severe pain
Lower percentages are better.
12.6%
10.4%
Percentage of SNF residents with pressure ulcers that are new or worsened
Lower percentages are better.
2.0%
Not Available
Percent of short-stay residents assessed and given, appropriately, the seasonal influenza vaccine
Higher percentages are better.
92.2%
85.3%
Percent of short-stay residents assessed and given, appropriately, the pneumococcal vaccine
Higher percentages are better.
96.5%
84.0%
Percentage of short-stay residents who got antipsychotic medication for the first time
Lower percentages are better.
0.6%
1.7%
4Key Long Stay Statistics
Description
Peak Healthcare At Hartley
Maryland
Average
Percent of long-stay residents experiencing one or more falls with major injury
Lower percentages are better.
1.3%
2.7%
Percent of long-stay residents with a urinary tract infection
Lower percentages are better.
1.8%
2.5%
Percent of long-stay residents who self-report moderate to severe pain
Lower percentages are better.
5.6%
5.4%
Percent of long-stay high-risk residents with pressure ulcers
Lower percentages are better.
6.2%
8.8%
Percent of long-stay low-risk residents who lose control of their bowels or bladder
Lower percentages are better.
45.9%
62.3%
Percent of long-stay residents who have or had a catheter inserted and left in their bladder
Lower percentages are better.
1.9%
1.7%
Percent of long-stay residents who were physically restrained
Lower percentages are better.
0.0%
0.2%
Percentage of long-stay residents whose ability to move independently worsened
Lower percentages are better.
31.0%
22.5%
Percent of long-stay residents whose need for help with daily activities has increased
Lower percentages are better.
25.1%
18.0%
Percent of long-stay residents who lose too much weight
Lower percentages are better.
6.3%
5.8%
Percent of long-stay residents who have depressive symptoms
Lower percentages are better.
0.5%
3.9%
Percentage of long-stay residents who received an antianxiety or hypnotic medication
Lower percentages are better.
11.9%
16.2%
Percent of long-stay residents assessed and given, appropriately, the seasonal influenza vaccine
Higher percentages are better.
100.0%
96.7%
Percent of long-stay residents assessed and given, appropriately, the pneumococcal vaccine
Higher percentages are better.
100.0%
94.1%
Percent of long-stay residents who received an antipsychotic medication
Lower percentages are better.
4.7%
12.4%
5Inspection Summary
Date of standard health inspection:04/26/2018
Total number of health deficiencies:11
Average number of health deficiencies in Maryland:14.9