How to Deal with Nursing Homes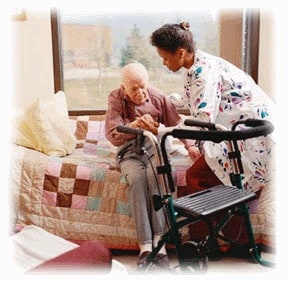 We typically see nursing home cases after the damage has already been done. But sometimes there are things that can be done to solve the problem before it goes too far - or at least further. There are many situations where nursing homes can act or fail to act in ways that cause harm. These can include:
Bed sores
Elopement (when a resident leaves the nursing home on his or her own)
Falls
Abuse
In many cases, there can be signs of problems before significant injury or death. In the case of bed sores, for example, minor skin problems and pain are a precursor to stage-4 ulcers, which often lead to infection and death. For elopement, visiting family might notice that facility staff do not continuously monitor the exits.
Many patients require special beds, or use of rails, or assistance walking to the bathroom to prevent falls. If those devices are not in place or used, or if the resident complains of long intervals between bathroom trips, the resident is at serious risk of a fracture. Finally, complaints by residents about the demeanor of staff should be taken seriously because they are a harbinger for abuse and neglect.
The key here really is communication. Good nursing home care requires effective communication skills. But, day-to-day, you or your parent are dealing largely with certified nursing assistants who, frankly, are rarely adequately trained. So unless they have innate people skills, communication is going to be a challenge. If the nursing home is poorly staffed or managed, the only way to get quality care is to methodical communication with authority figures at the nursing home to make sure they are minding the store. In this regard, a written record is key. Write a letter to confirm the conversation. Here is an example:
Mr. Barnes:

It was nice to speak with you yesterday. I am glad to hear you are aware of my our concerns with respect to my mother's bed sores. I appreciate your willingness to go the extra mile so that this problem does not continue by additional steps to ensure that this situation is properly monitored.

I appreciate your willingness to step in and help navigate my Mom's care.

Sincerely,

Nancy Smith (Resident Lisa Smith's daughter)
This does not antagonize the nursing home but leaves a clear record of your concern and your agreed upon expectations to resolve these concerns.
Hiring a Lawyer
Sometimes, you do everything you can and the nursing home still fails to provide adequate care. We fight these cases to win. Our law firm has a track record of success in getting money for victims when something awful happens. If you believe that you or someone you love has suffered a serious injury as the result of nursing home abuse or nursing home neglect, call (800) 553-8082 for a free Internet consultation to discuss your claim. There is no fee or cost unless a recovery is obtained for you.
More Maryland Nursing Home Lawsuit Information