FutureCare | Baltimore | Cold Spring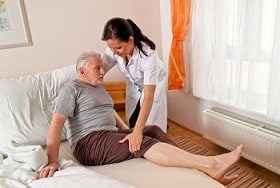 Our law firm handles nursing home lawsuits against FutureCare and other Maryland nursing homes. The purpose of this page is to provide information specific to FutureCare Cold Spring in Baltimore.
Overview of FutureCare Cold Spring in Baltimore, Maryland
FutureCare has a nursing home facility on 4700 Harford Road in Baltimore, Maryland. Purchased by FutureCare in 2001, the facility has 137 beds (FutureCare has approximately 16 nursing homes in Maryland.) for patients with Alzheimers, dementia, and physical limitations for long-term admission. The nursing home's phone number is (410) 254-3300.
Problems with Patient Care
The Centers for Medicare and Medicaid Services gives this facility 5 stars which means it is better than 80% of Maryland nursing homes.
But sadly, in the world of nursing homes, 5 stars is a relative ranking. Nursing home care in Maryland is so horrific. Below are summaries of some of the concerns that have been expressed about this facility in inspection reports.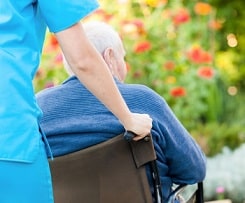 June 10, 2014: Facility staff delayed the reporting of an accident for two weeks. The daughter of a resident complained that her mother had bruises on her chest in February. Turns out, an occupational therapist slipped and fell on the resident, clearly the fault of the FutureCare employee. Is this a high crime? No. But the failure to report the incident is a problem and, as you will see below, maybe a reoccurring one for this facility. You also have to ask yourself whether this ever would have been reported if the daughter had not spoken up. Keep in mind this woman still has bruises two weeks later. That is not a minor thing.
January 14, 2014: Failure to report an allegation of abuse of a resident to the Office of Health CareQuality. The resident said she had been beaten up. To their credit, FutureCare did investigate and determined that maybe the victim fell and noted she had a record of confusion. Still, there is a reason why these things should be reported and the facility had a similar problem just six months before. Why is the reporting requirement so important? Because you know there are facilities where everything is just shoved under the rug. We are not saying that is the case here but nursing home abuse is rampant in Maryland and it ought to be taken seriously at every turn.
August 29, 2013: This was not a good evaluation for this nursing home. HHS found the following deficiencies:

Failure to develop and implement care plans
Failure to make sure the home was free from accident hazards
Failure to provide supervision to prevent avoidable accidents
Failure to ensure each resident's drug regime is free of unnecessary drugs
Failure to cook, prepare food under sanitary conditions
Failure to get a patient a dentist that needed one
Failure to prevent infection
Failure to provide proper ventilation
Failure to train employees or otherwise prepare for emergencies
What Does This Tell Us?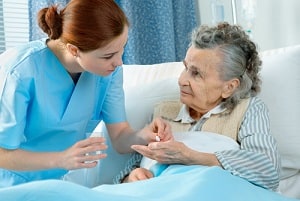 Now none of these things are typically the type of violations that lead to nursing home lawsuits against FutureCare. But, my goodness, these violations read as a laundry list of those things you do not want to see in yours or your parents' nursing home. Moreover, nursing homes that make lots of little mistakes are usually the same ones that get people hurt or killed because they are all symptoms of the problem that causes the most harm in these nursing homes: the failure to spend the required energy to keep the residents properly cared for and safe. Our law firm has never brought a lawsuit against this FutureCare facility but just relying on this information, will we be surprised to get a call alleging someone was killed or badly hurt a this FutureCare location? Of course not.
So is FutureCare Coldspring in Baltimore a horrible facility? We cannot speak to that. Remember, we think 90% of Maryland nursing homes provide inadequate care because the whole system is a mess. So, again, we are dealing in relative terms, remember that CMS ranks them well. So what we would say is that all of this information is one piece of information of many you should use to evaluate these facilities.
Contacting a Nursing Home Lawyer
If someone you love was cared for by this nursing home or any other nursing home and you believe and was badly harmed or killed as a result of their negligence, call us at (800) 553-8082 for a free Internet consultation to discuss your potential claim. The inquiry costs nothing. In fact, you pay no fees or expenses of any kind unless a recovery is obtained.